Community Fall Yard Sale
Saturday, October 16
8:00am – 12:00 noon
DRIVEWAY PARTICIPATION ONLY
This year's FALL YARD SALE is scheduled for Saturday, October 16th from 8:00am – 12:00 noon (Rain Date: Sunday, October 17th) and setup will be driveways only for those who want to participate and not at the Clubhouse.
If you would like to participate in this year's yard sale, please email  [email protected]. We are asking residents to notify the yard sale coordinator of their intended participation in order to have a good idea on how many participants there will be. We want to make sure that everyone who is participating has their street listed.
The Community HOA will put out two banners prior to the sale. One ba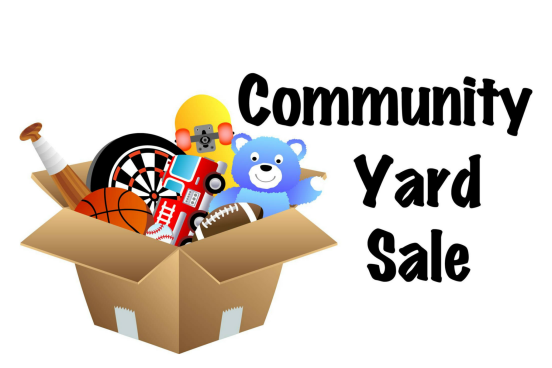 nner will be at the entrance to Kirkpatrick Farms and the other will be on the Braddock Road corner across from Pinebrook Elementary School. Additionally, the yard sale will be posted on several Facebook pages to get the word out and will list the streets that are participating. Each resident will be responsible for posting signs on their specific street corners leading to their homes. Please make sure you remove these signs at the end of the sale.
If you have any questions, please feel free to email [email protected]
Thank you for all your support!
Maria Morales-Hankins, Yard Sale Coordinator