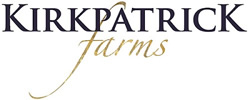 Dear Fellow Residents,
As you may be aware, there is a public hearing scheduled for November 12th, to address the Hogan Kent Greene application. This development is planned for behind Pinebrook Elementary School. It is imperative that we, as a community, give our feedback to the Board of Supervisors on something that is going to directly impact our quality of life. To do so, please consider the following Action Items:
1) Every comment counts and your Supervisor will read them. Please post your comment to the County website for the project if you have not already done so.  Click here.
2) Email the Board of Supervisors with your comments / concerns regarding the project. Each email will go to every Board member, which is a good thing as they will all be voting on this application. [email protected]
3) Sign up to speak at the Board of Supervisors meeting to be held on November 12 @ 6:00 p.m.. To sign up, you must call 703-777-0200 or 703-777-0204. You can sign up to attend the meeting in person or virtually. If you choose virtual, when you are permitted to speak, it will be audio only. Speakers will be given 2 1/2 minutes to speak at the meeting. This will be the ONLY and LAST opportunity to voice your opinions on the project prior to the Board vote. Even if the vote is deferred to the next meeting, this is the last public comment opportunity. Please click on the link below to view the Agenda for the meeting and review all the Supplemental information for the November 12th meeting. Hogan Kent Greene application is item #5 on the agenda. (Click on the link and go to the 2020 folder, then to the 11-12-20 folder for all documents.)  Click here.
4) Watch the Board of Supervisors meeting to see how your representatives vote. The Pinebrook side of Braddock is represented by Tony Buffington and the Destiny side of Braddock is represented by Matt Letourneau. The hearing can be viewed via webcast at:  Click here.
Respectfully,
The Board of Directors of the Kirkpatrick Farms Community Association